St Pat's
St Pat's is a not-for-profit organisation which provides community housing and specialist support services for people facing homelessness.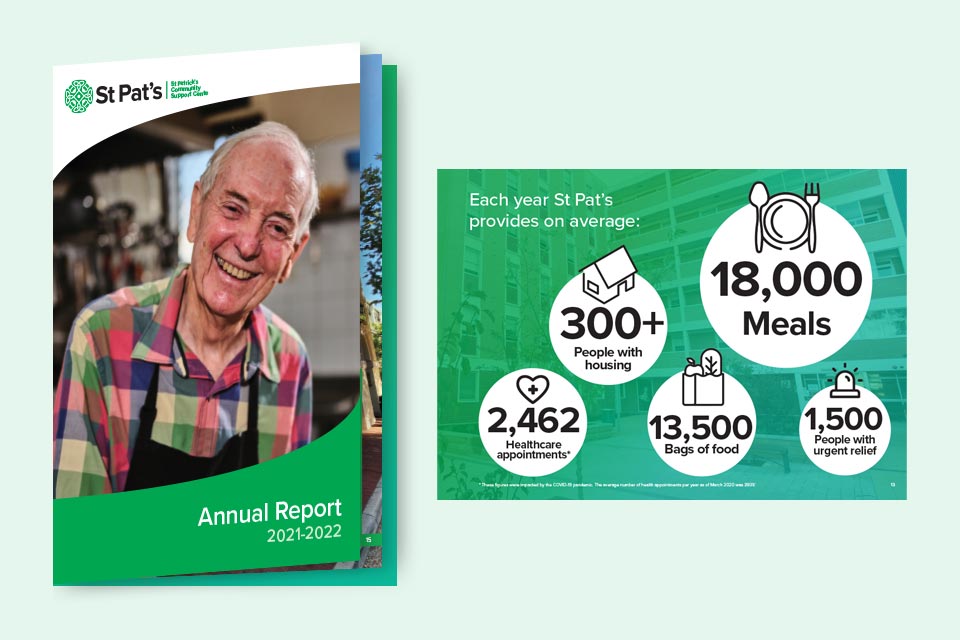 Print Design for Non-Profit
The Aether Agency was contracted to design St Pat's printing material, including annual reports, stakeholder documents, brochures and signage.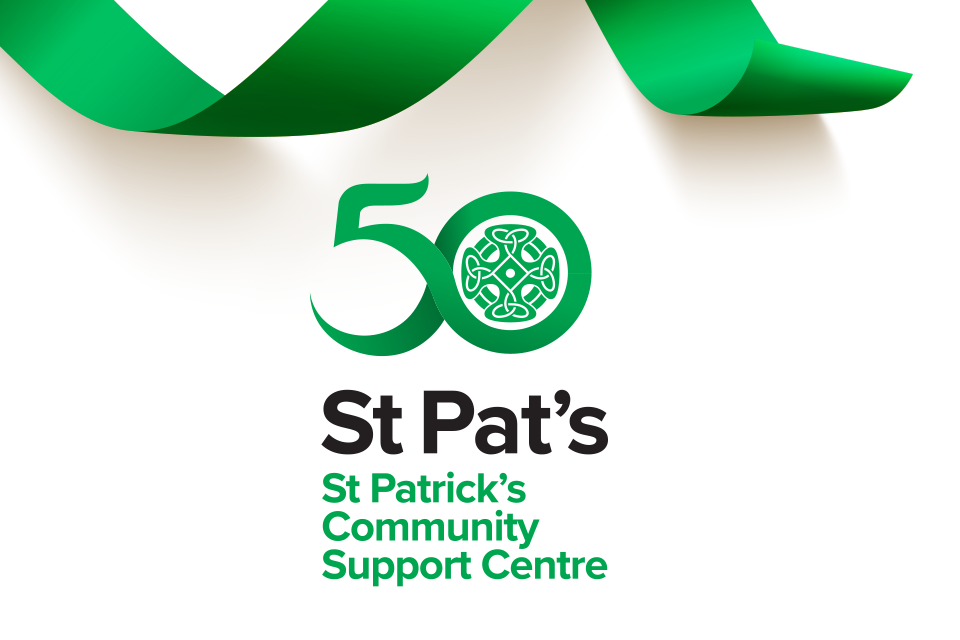 Branding for Non-Profit
The Aether Agency redesigned St Pat's logo, honouring the 50 year legacy of St Patrick's Community Centre.  Part of the rebrand incorporated the community's much loved nickname "St Pat's" for the non-profit based in Fremantle.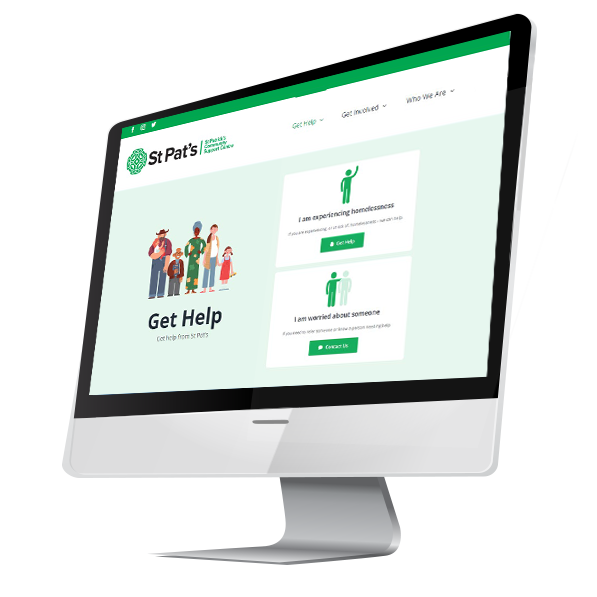 Web Design for Non-Profit
The Aether Agency helped St Pat's reimagine their website, creating an accessible portal for their clients in need, as well as staff, volunteers and stakeholders.
The new website is fully responsive for all screen sizes, and is equipped with layout templates for St Pat's staff to easily manage their own website content.