Seven Sphere Creations
Artworks by Seven Sphere Creations are an invitation to continue your own exploration of the realms of awakening and consciousness expansion.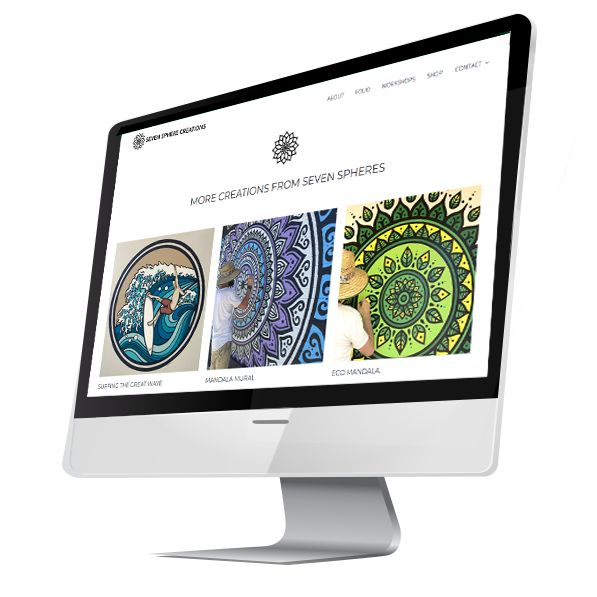 Artist Website
The Aether Agency designed and launched a folio site for mural artist Cale Hosking from Seven Sphere Creations.   The clean layout presents his hand-painted mandala art beautifully, and provides him with a platform to add to his portfolio as he needs.